It was the Middle Ages that forged Burgundy. The monks of Cîteaux, Cluny, and the monastery of Saint-Vivant cleared the land, planted vines and designated the climats, the prestigious grand crus, creating the landscapes we know today.
Viticulture, winemaking and the sale of wine very quickly became the leading source of revenue for the region. It is thanks to those monks that Burgundy has thrived for more than a thousand years. Still today, these secular traditions allow entire villages to live in accordance with the rhythm of the vineyards.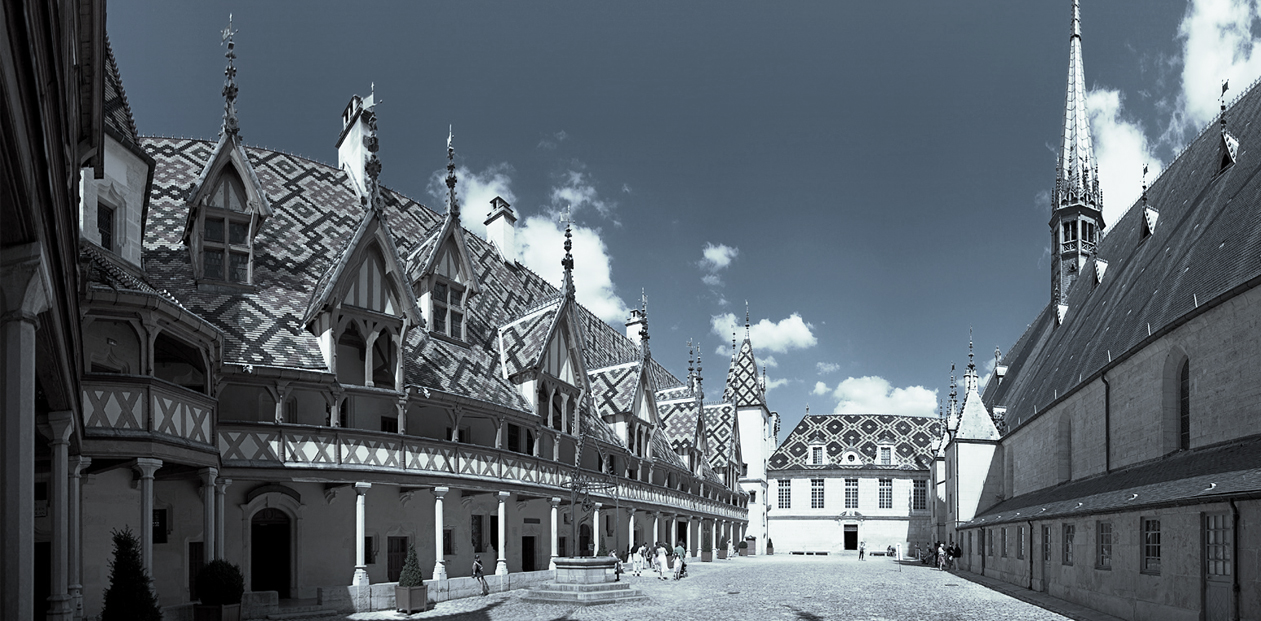 The Hospices de Beaune were founded in 1443. In their 5 centuries of existence, the hospital has built up a winegrowing estate of more than 60 ha of vineyards thanks to numerous donations and bequests. The estate features wines from 16 communes, from Chablis to Pouilly-Fuissé, and produces 50 different cuvées. It boasts wines from prestigious appellations, including 12 Grand Crus, notably a Batard-Montrachet and a Mazis-Chambertin.


The Hospices de Beaune auction is the biggest end-of-year event in Burgundy. The weekend of the auction represents the close of Beaune's cultural season. It offers the opportunity to enjoy a weekend in Burgundy that includes various highlights:
A PRIVATIZED VISIT of the House of Edouard Delaunay.
A barrel tasting of the WINES on the morning of the AUCTION.
Participating in the AUCTION and EXPERIENCING an intense, UNPREDICATBLE event from the inside.
he satisfaction of BEING ABLE to buy exceptional WINES and support a great cause.
The wines, purchased "en primeur", are placed in our care and aged in our cellars along with our own wines. They are followed up on with the greatest of care until they are made available after a little more than a year of ageing. With a minimum purchase of 24 bottles, the wines are labelled in your name and delivered to you in a wooden crate decorated with the Hospices de Beaune's colours.
Participate in the next sale