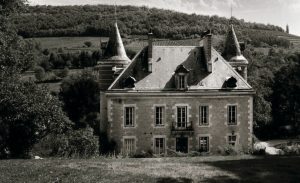 Founded in 1893 by Edouard Delaunay, the House very quickly stood out for the quality of its wines and rapidly rose to become one of the top Burgundian wine houses. From the 1920s, its wines were distributed on all of the continents, at important French institutions (the Elysée presidential residence, the Senate), at prestigious wine retailers (Nicolas, Maison Prunier), and major travel companies (the French Line, the Orient Express, Wagons-Lits, Cunard, Air France) who quickly made the House of Edouard Delaunay one of their privileged suppliers.
In the early 1990s, nearly a century after its creation, subjected to the inevitable rhythm of life, the House had to be sold and slowly fell into oblivion.
However, in late 2017, Laurent Delaunay, the great grandson of the founder, bought back the family business and undertook the revival of the House of Edouard Delaunay with an offer of approximately thirty cuvées from the Côte de Beaune and Côte de Nuits, ranging from regional appellations to Grand Crus.

The House of Edouard Delaunay and the Hospices in Burgundy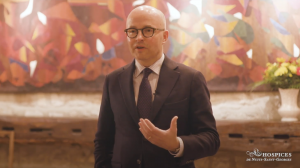 Prior to 1961, the House of Edouard Delaunay was frequently the sole buyer, ager and vendor of Hospices de Nuits wines. Since then, it has faithfully supported this institution by regularly buying and ageing some of its finest cuvées.
If you wish to invest in the next auction, simply inform us that you would like to join us!
In return, we will send you various information:
The list of the wines up for auction
Our price list
Program details for the next auction
As the auction approaches, we will share our tasting notes for each of the cuvées up for auction with you, along with our top picks. That way, you will be in possession of everything you need to know before the big event. These tasting notes will later be completed by your own impressions during the tasting on the day of the auction.
Participate in the next sale